Sergeant Leigh Ann Hester, of Nashville, Tennessee, went from shoe salesperson to national hero, and today, she has the award to prove it.
Hester first enlisted in the United States Army just before the September 11, 2001, terrorist attacks, and was assigned to the National Guard's Kentucky-based 617th Military Police Company in Baghdad in 2004. She was not afraid of the potential for combat.
"It was that one job where you can get out there and get dirty and be in an infantry-type environment," she explained of her enlistment, speaking to The Tennesseean. "I guess it was one of the more exciting jobs in the military for women when I enlisted, and it still is now."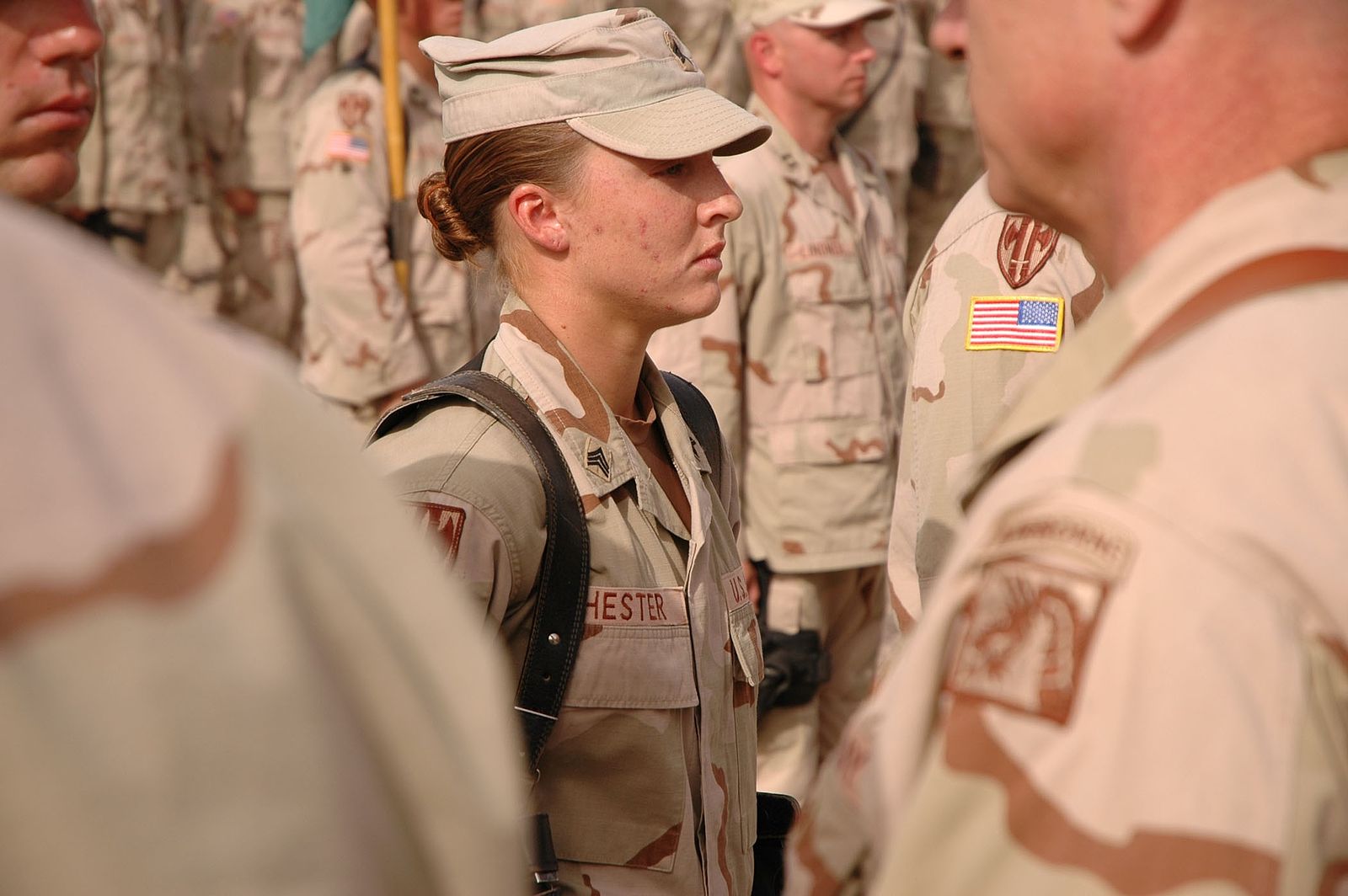 Hester, then 23, was assigned to oversee a supply convoy moving east out of Baghdad. In order to do so, the sergeant needed to clear the route of any improvised explosive devices; she took the job in stride. Notably, as per Military Times, the Pentagon would not (officially) allow women to engage in tasks such as these as an occupational specialty until 2013.
But protocol is one thing, and reality is another; Hester, since joining the military, had already grown used to combat.
"I can't tell you how many times our squad got blown up," she said, speaking to NPR. "I mean, it was nothing for us to get shot at every other day or more."
When the supply convoy that Hester and her team were charged with supervising was ambushed by gunfire and grenades on the morning of March 20, 2005, the young sergeant had to think on her feet. This routine patrol turned into ground combat in a matter of seconds; 45 minutes of intense combat ensued.
The lead supply vehicle bore the brunt of the shots; it caught fire, trapping the vehicles behind it. But Hester remained unshaken, directing her team away from the enemy's fire, and in doing so, they exposed the ditches the enemy were using as a "safe zone."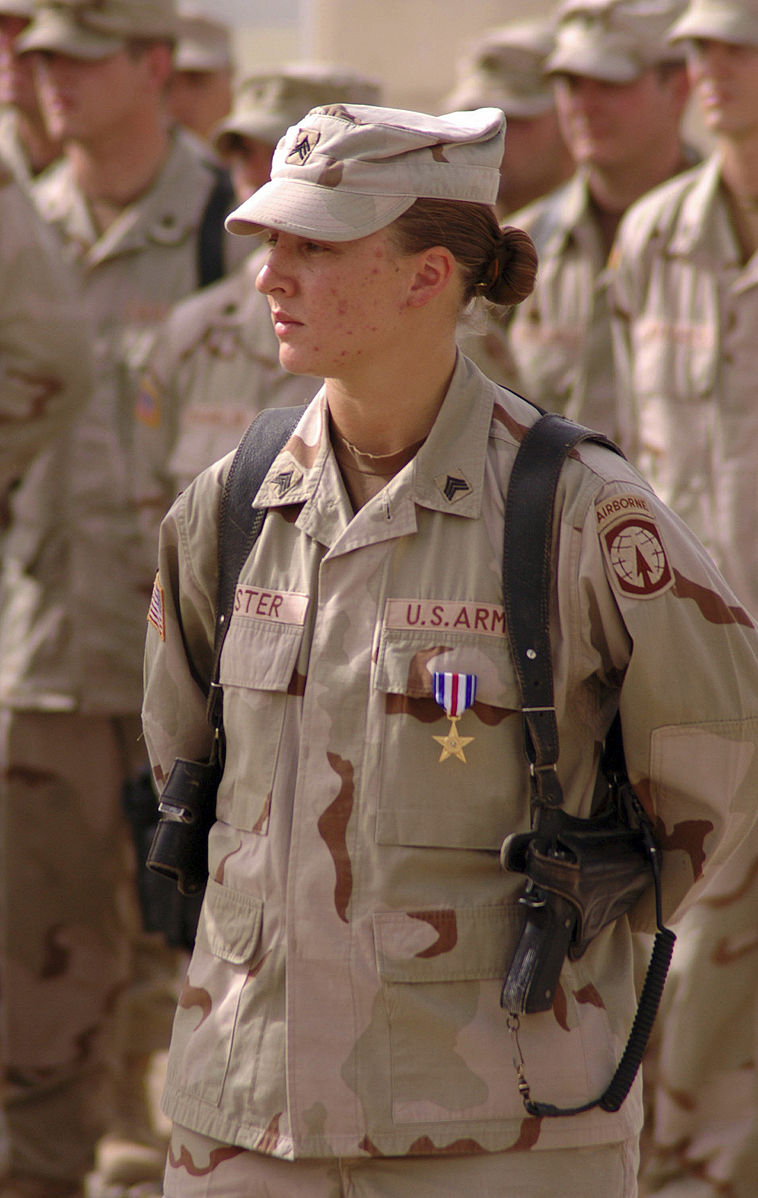 Hester directed her team's gunner to return fire. Shooting downrange, the gunner targeted over a dozen enemy soldiers who were concealing themselves in a nearby ditch. Then Hester herself dismounted her vehicle and threw grenades into the ditch by hand.
"It's not like you see in the movies," Hester explained. "They don't, like, get shot and get blown back five feet. They just take a round, and they collapse."
According to Military Times, Hester traversed two additional trenches on foot, killing three enemy soldiers with her M4 carbine before a ceasefire was called. The troops identified 27 deceased enemy soldiers, 6 injured, and 1 taken prisoner.
Three members of Hester's unit had been injured in the gunfire, but all had survived.
Hester was awarded the coveted Silver Star, the third-highest decoration in the U.S. military for valor. The young sergeant is the first female in the U.S. Army to receive the award since World War II and the first female to receive the Silver Star for courage in combat.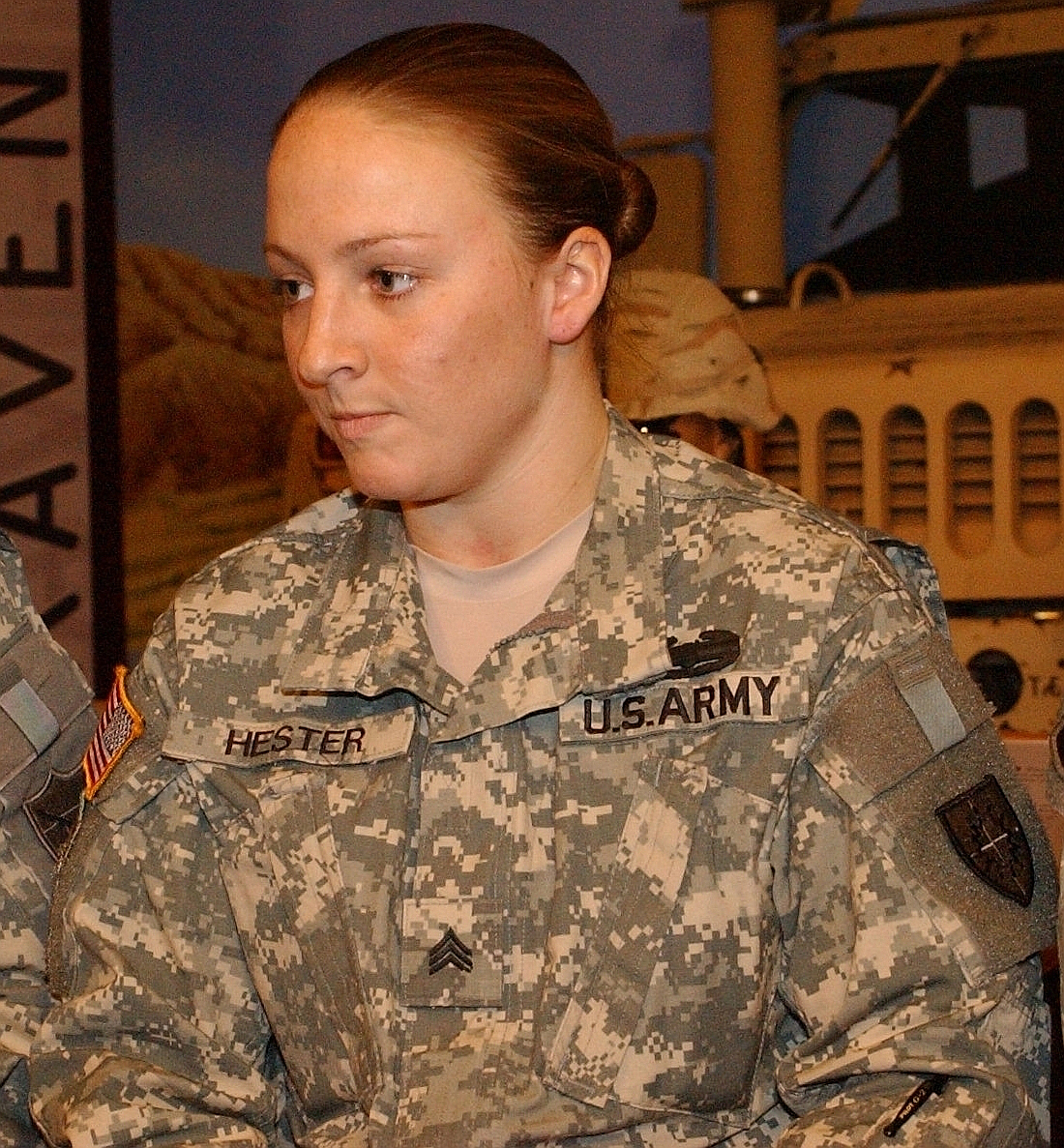 That same year, Hester fulfilled a childhood dream by becoming a police officer back home in Nashville. However, nine years later, she rejoined the National Guard and spent 18 months in Afghanistan. She then joined the humanitarian effort in the Virgin Islands in the wake of 2017's Hurricane Maria.
In recognition of her contribution to the war effort, Hester even had an action figure designed in her likeness, wearing Army gear and carrying an M4 carbine and Oakley sunglasses, as per NPR. Hester, however, has never embraced her "hero" status; she even admitted that she keeps her Silver Star in a box in her closet at home.
"I have family that always want to tell the story, and I get put in a position where I need to shake hands," the decorated sergeant reflected. "I don't know, it's something I haven't gotten used to.
"You know, it's just something that happened one day, and I was trained to do what I did, and I did it," she added with humility. "We all lived through that battle."
Since Hester's remarkable achievement, then-18-year-old Pvt. First Class Monica Lin Brown earned the same honor for ignoring enemy fire and rushing to the aid of her wounded comrades in April 2007 in Afghanistan.
---
Reprinted with Permission from - Epoch Times by - Louise Bevan
If You Enjoy Articles Like This - Subscribe to the AMAC Daily Newsletter
and Download the AMAC News App
Sign Up Today
Download
If You Enjoy Articles Like This - Subscribe to the AMAC Daily Newsletter!
---